Auction details
Description
On Instructions Received. Removed for convenience of sale - Loaded Free to Flatbed Transport
LOT 1 ALUP Largo 45 Screw Compressor. 8 Bar. 45kW. Year 2019
LOT 2 ALUP Largo 45 Screw Compressor. 8 Bar. 45 kW.Year 2011
LOT 3 FLUIDAIR Rotapak Screw Compressor. 8 Bar. 20 kW
Collection Details
All items can be loaded free of charge to flatbed vehicles. All equipment must be removed by Friday 25th June,2021
Viewing Details
Viewing is between 10am - 3.30pm on Tuesday 15th June, 2021.
The lots are situated in storage at: PARK WORKS, CLEGG STREET, BOLTON, BL2 6BL
All visitors to the site without exception will need to wear appropriate Personal Protective Equipment (PPE) and Face Masks. No Minors will be allowed on site. Please note due to the Covid 19 pandemic hand sanitising faciltiies will be available as you enter and leave the premises and onsite machinebidder staff will maintain a minimum of 2 metres distance from visiting parties. Thank you.
Notice To Purchasers
If you are purchasing the equipment with the intention of exporting from the UK you must comply with all the necessary UK export conditions associated with this type of equipment. In certain instances Export Licenses will be required and it is the buyers responsibility to make the necessary enquiries prior to bidding.
Please note under any circumstances must the goods not be used to support equipment for the armed or internal security forces of Countries subject to UN, EU or OSCE arms embargo
Lots 1-3 of 3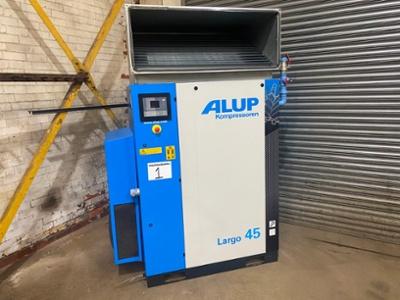 Serial No. API587321. Air Control 5.1. Full Colour 3.5" HD Screen. Superior Effciency. Fixed Speed. MAWP 8.5 Bar. 123.0psi. 0.85MPA. Voltage 400v. Freq 50hz. 3 Phase. Motor 45kw. Motor Speed 2958 Rpm. Length 1600mm. Width 1350mm. Height 2400mm, Weight ...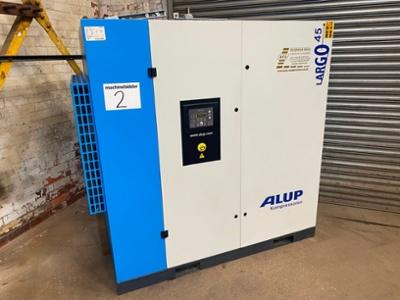 Serial No. API1221437. Air Control 4 Control. MAWP 8.0bar. 0.8mpa. Voltage 400V. Freq 50hz, 3 Phase. Motor 45kw. Motor Speed 965 rpm.
Length 1800mm, Width 1000mm, Height 1900mm, Weight 975kg