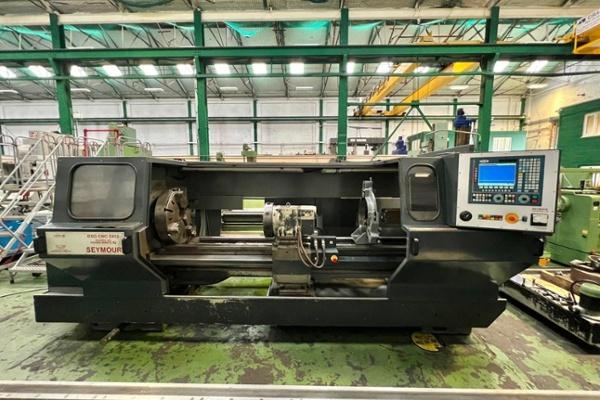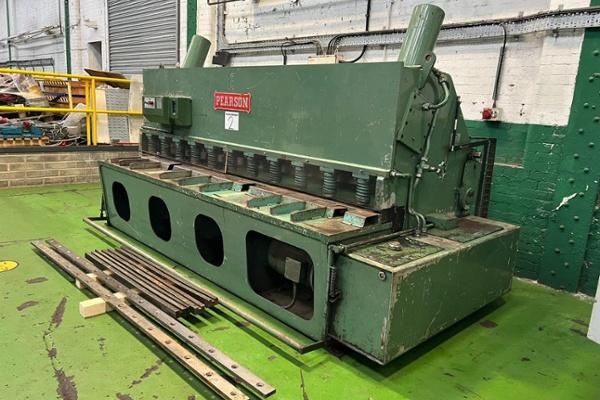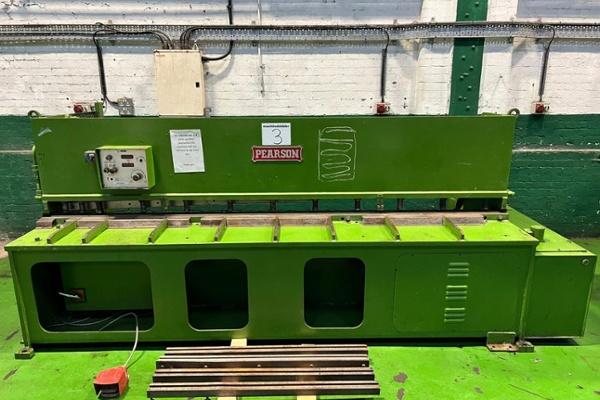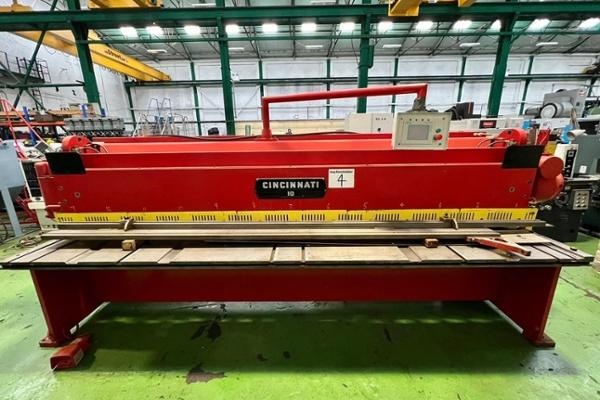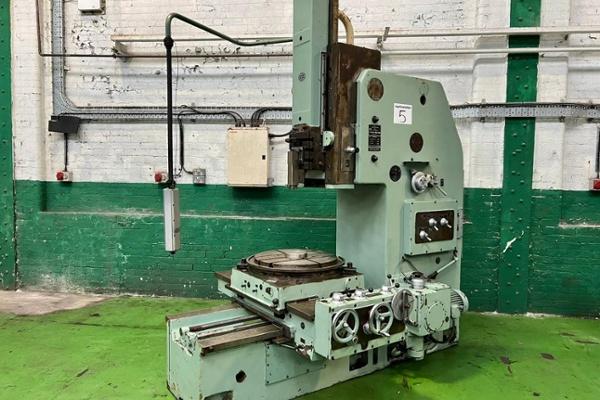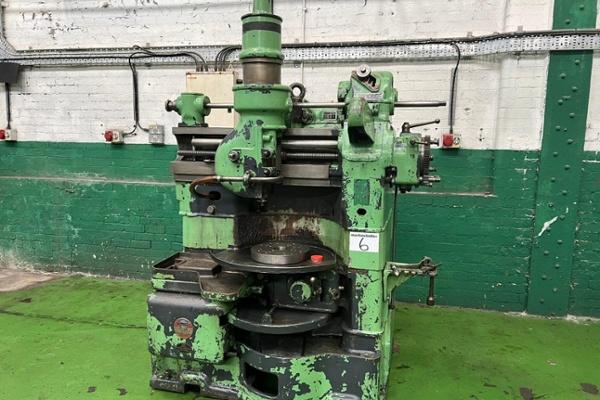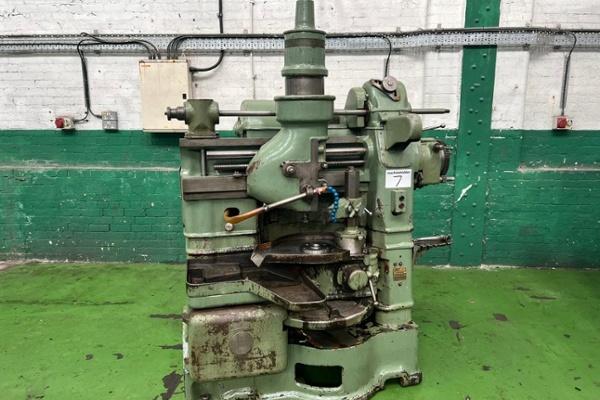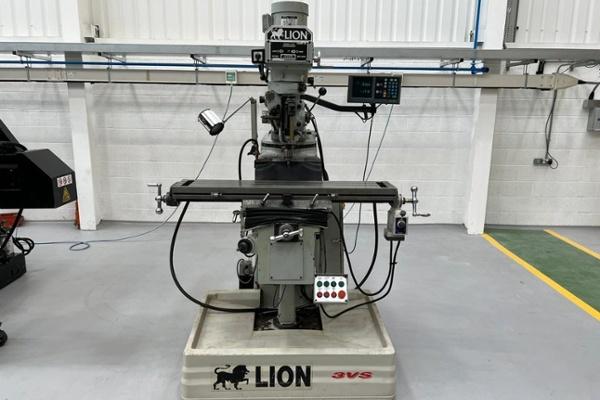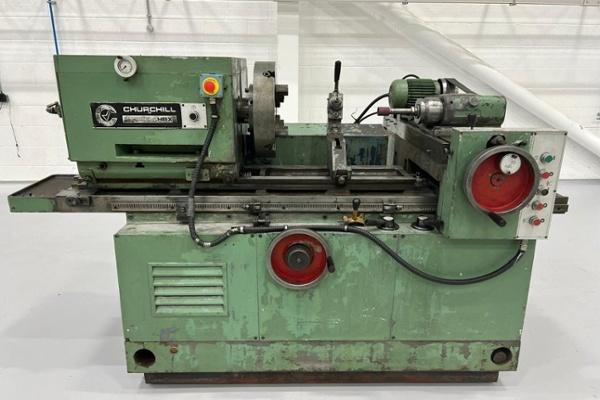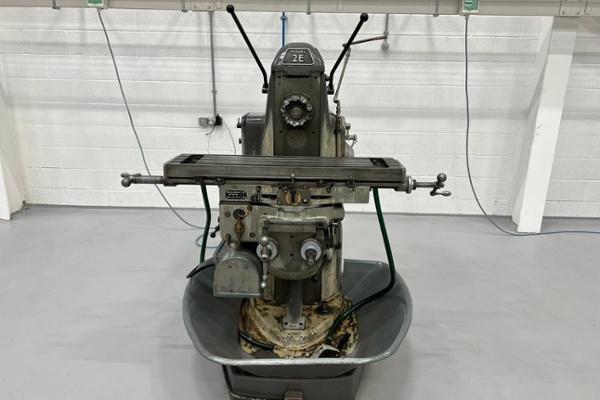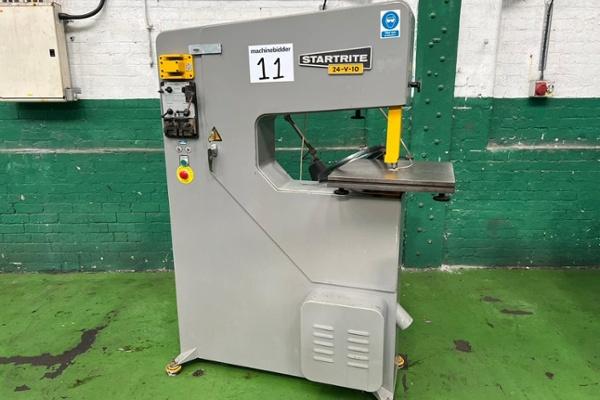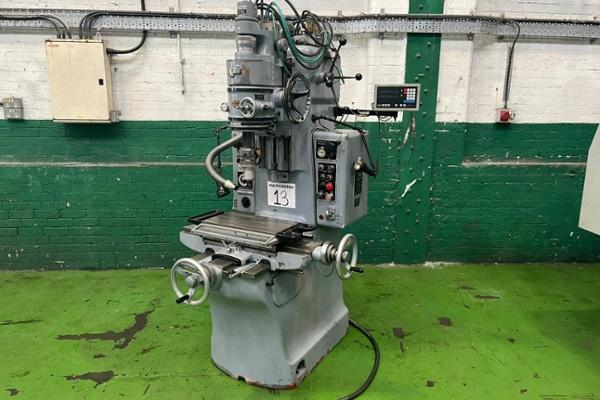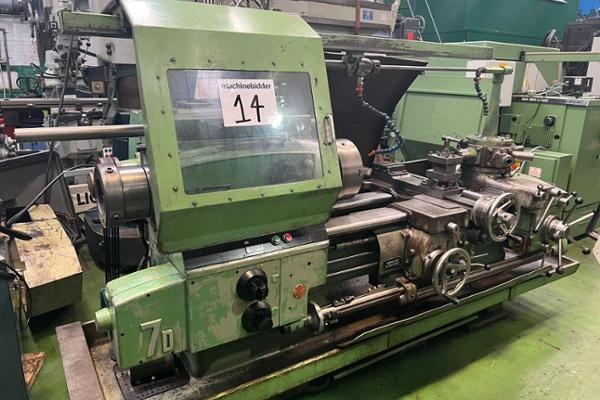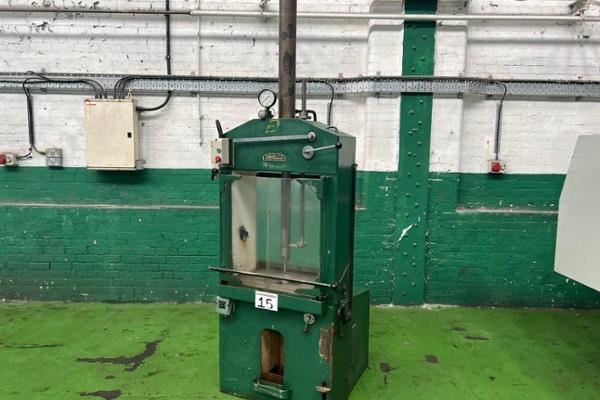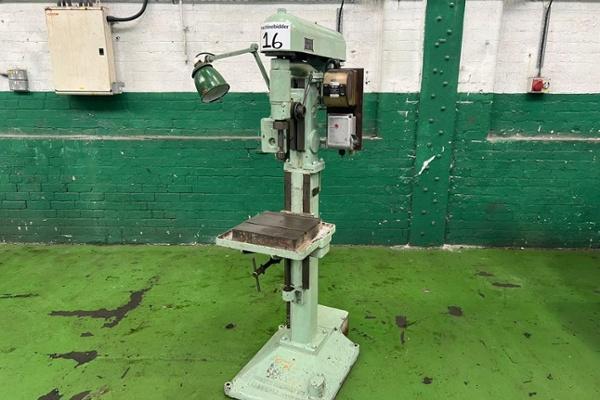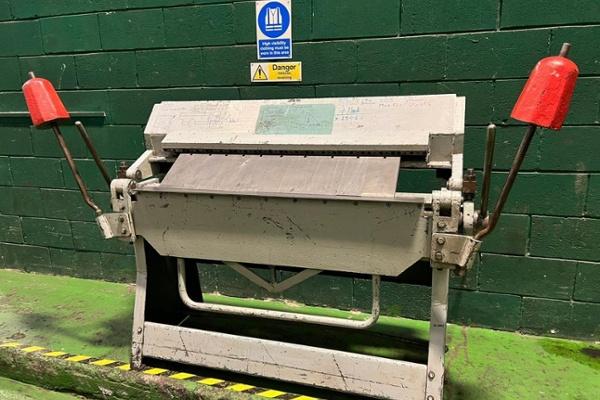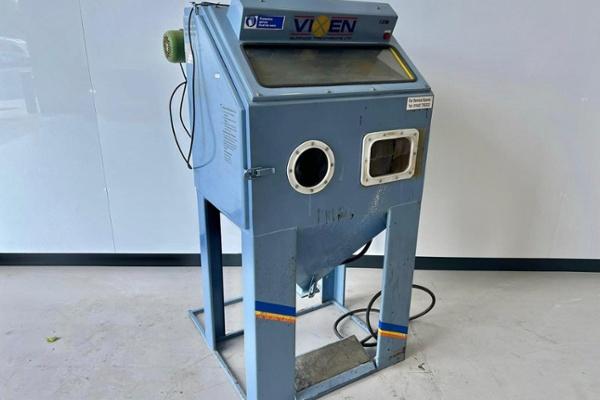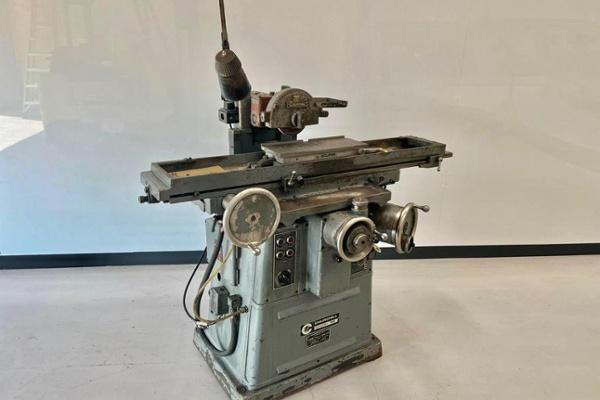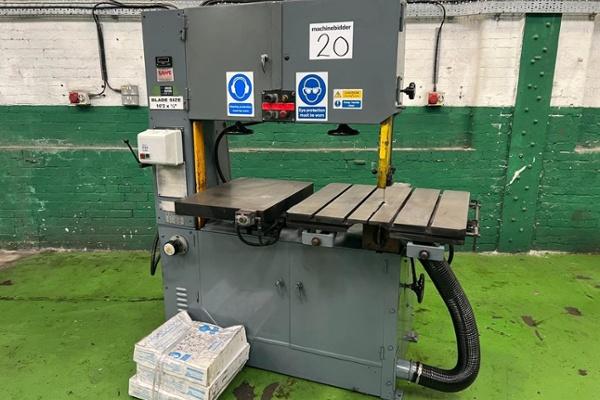 Ends: 7 Dec 2023 @ 13:00
67 Lots
COLLECTIVE AUCTION SALE - On behalf of various vendors
CNC Machines
DEAN SMITH & GRACE Type 2413 CNC Lathe with Fagor 8040TC Control Retrofitted 2005. HURCO Hawk 5m CNC Milling Machine with Ultimax 3 Control. HURCO VM1 CNC Vertical Machining Centre with Max Control. Year 2007. HURCO VM10 CNC Vertical Machining Centre with Max Control. Year 2010. HURCO VM10 CNC Vertical Machining Centre with Max Control. Year 2010. BROADBENT STANLEY FB1660 CNC Lathe with Anilam 4200T Control. Year 2010. GILDEMEISTER CTX310 CNC Lathe with Heidenhain Plus iT Control. Year 2007. HAAS VF6 Vertical Machining Centre. Haas Control. Year 2003. XYZ Pro3000 CNC Milling Machine with Prototrak MX2 Control. Year 1995
Conventional Machines
DEAN SMITH & GRACE 1609 x 40 Surface & Boring Lathe. COLCHESTER Triumph 2000 Centre Lathe. HOLBROOK Model C No.10 Precision Lathe. PEARSON 3050mm x 10mm Hydraulic Guillotine. PEARSON 3048mm x 6.5mm Hydraulic Guillotine. CINCINNATI 1012 Auto Shear. Capacity 12′ x 10swg. ROMENB (USSR) model 7A430 Hydraulic Slotting Machine. 2 x FELLOWS Type 6A Gear Shapers. LION Model 3VS Turret Mill with Variable Speed Head. DRO. CHURCHILL Model HBX Internal Grinding Machine. ADCOCK & SHIPLEY 2E Horizontal Milling Machine. STARTRITE 24-V-10 Vertical Bandsaw with Blade Welder/Grinder. BOXER Duplex HSRPSDS Rollformer. MOORE No.2 Jig Grinder with Newall DRO. WARD 7D Prelector Turret Lathe with Oversized Spindle. MARLCO Hydraulic Vertical Broach. JONES & SHIPMAN Pillar Drill. BOX & PAN Hand Folder with Segmental Tooling. CHURCHILL Model NB Surface Grinder. VERTICAL BANDSAW with Powered Table (needs attention). 2 x CINCINNATI No.2 Tool & Cutter Grinders. EXCEL No.5 Tool & Cutter Grinder. HARRISON M400 Gap Bed Lathe with Newall DRO. BUTLER 450mm Super Shaper. LUMSDEN 91LMT Vertical Spindle Rotary Surface Grinder. UNION Heavy Duty Double Ended Grinder. SAMAND AGD80/122 Lapping Grinder with Angled Tables. AGATHON Model 175AW Double Sided Lapping Grinder. CLARKE 25 Tonne Hydraulic Strong Arm Press. Horizontal Belt Linisher. SLACK & PARR Medium Duty Quick Tap Machine. SUPPLY POINT SPSC2w Inventory Vending Smart Drawer System.
Miscellaneous
VCM Vibratory Stress Relieving Machine on Mobile Trolley. VIXEN Fox 25 Shot Blast Cabinet. 2 x BAR Rack c/w Qty of Steelstock. NIKON Model 6CT2 Profile Projector. Various Granite Surface Tables. LANSING BAGNALL Electric Forklift with Battery Charger. LIFT Mate 1000kg Capacity Electric Pallet Truck. IPS SG160 Socket / Butt Fusion Welder & Tooling. DUST Control DC3800 Dust Extractor / Hoover
Compressors
ATLAS COPCO GA7FF 7.5kw Screw Compressor with Air Receiver. HYDROVANE 23 Rotary Compressor. AIR-COM 270L Capacity Air Receiver
All lots are subject to 15% Buyers Premium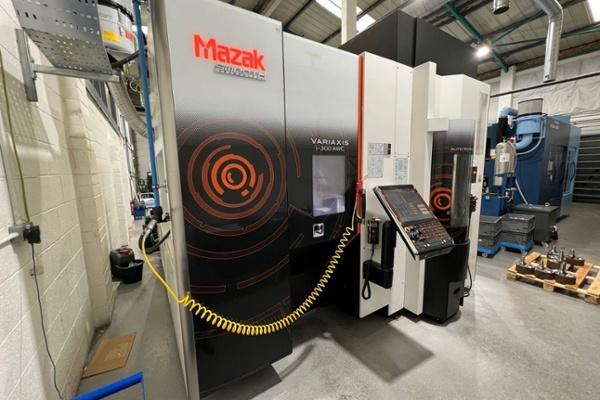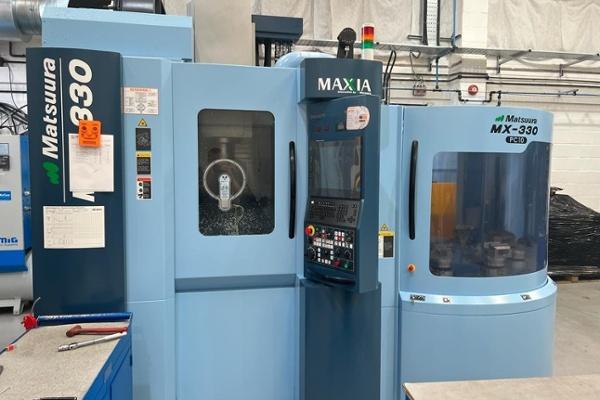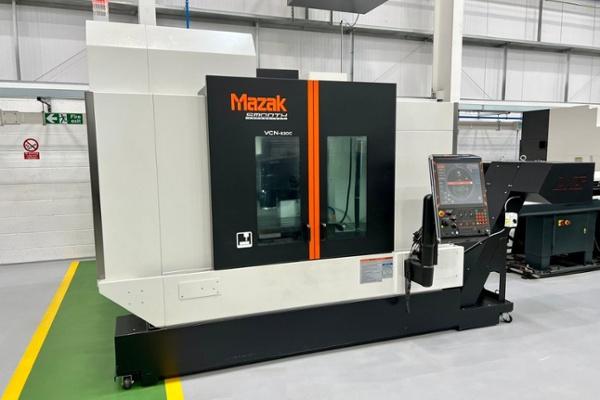 Ends: 14 Dec 2023 @ 13:00
3 Lots
ONLINE AUCTION SALE
On instructions received from a Finance Company. Due to the closure of an Orthopaedic Joint Manufacturer
3 x Late Modern 4 & 5 Axis Machining Centres
Lot 1 MAZAK VARIAXIS i300 5 Axis AWC Vertical Machining Centre with Smooth Control. New 2018. Installed 2019 Capacity: Maximum workpiece dia.350mm. Maximum workpiece height 315mm. X axis stroke (saddle right/left movement) 350mm. Y axis stroke (column back/forth movement) 550mm. Z axis stroke (spindle up/down movement)510mm. A Axis travel (table tilt) 0.0001° x 1500000. C axis travel (table rotation) 0.0001° x 3600000. Maximum table load (evenly distributed) 60 kg. Spindle: Spindle taper 7/24 taper No.40. Spindle speeds 35-12,000 rpm. No. of simultaneous controlled axes 5
Lot 2 MATSUURA MX-330 10 Pallet 5 Axis Vertical Machining Centre with Matsuura G-Tech 31i Touch Screen Control. Year 2019. Installed 2022 Working surface 130mm dia. Capto C6 Pallet System. X/Y/Z travels 435mm/465mm/560mm. Travel A/C (degrees) -125~-10 /360. Maximum work size 330mm dia. x 300mm high. Loading capacity 80 kg. Spindle taper BT 40. Spindle speeds 15,000 rpm. Renishaw RMP600 Spindle Inspection Probe. Renishaw Laser Broken Tool Detection System. Matsuura G-Tech 31i Touch Screen Control. Complete with 10 x Vices, 10 x Adapter Plates. 30 x Toolholders. Supplied new by Matsuura Machinery Ltd and installed in 2022.
Lot 3 MAZAK VCN 530 C with KITAGAWA 4th Axis Attachment. Nexus Control. Year 2021 Table size 1300 x 550mm. T slot size 18mm. No of slots 5. Travels X/Y/Z 1050/530/510mm. Distance from spindle nose to table min/max 150/660mm. Distance from centre of spindle to front of column 586mm. Max table weight (evenly distributed) 1200Kg. Spindle nose type 7/24 taper, No. 4. Spindle Speeds 35 – 18000rpm. Speed change stepless regulation. Main motor 11kW. Rapid traverse feedrate 42000mm/min. Cutting feedrate 1 – 8000mm/min. Max tool length 350mm. Spindle hours 5890
A Buyers Premium of 18% will be added to all items.