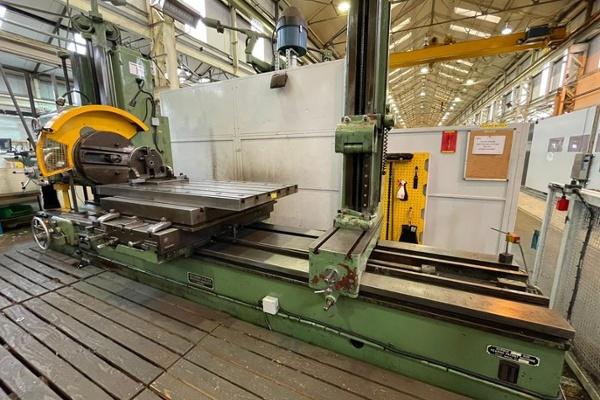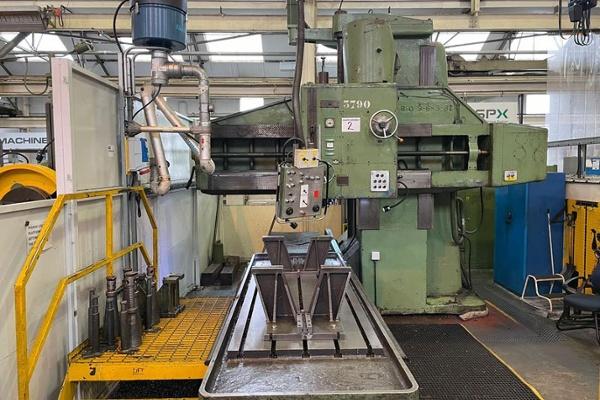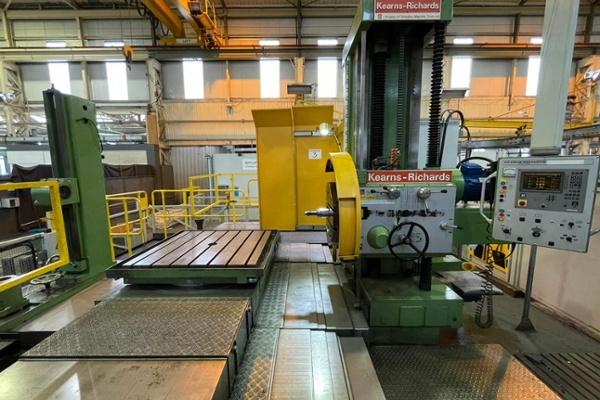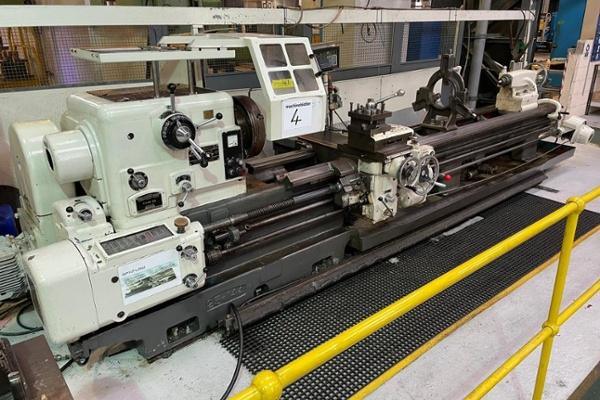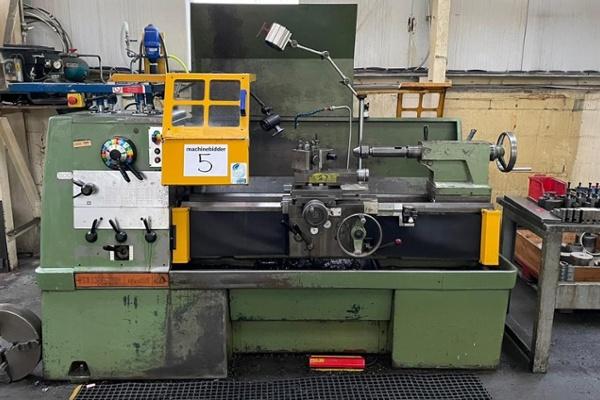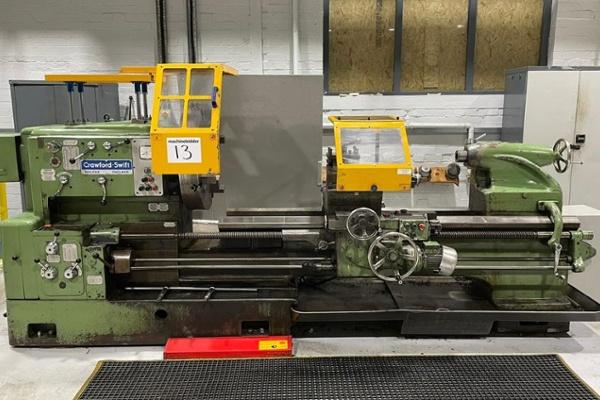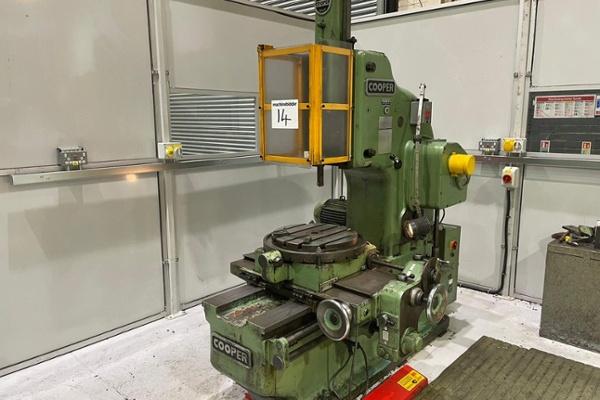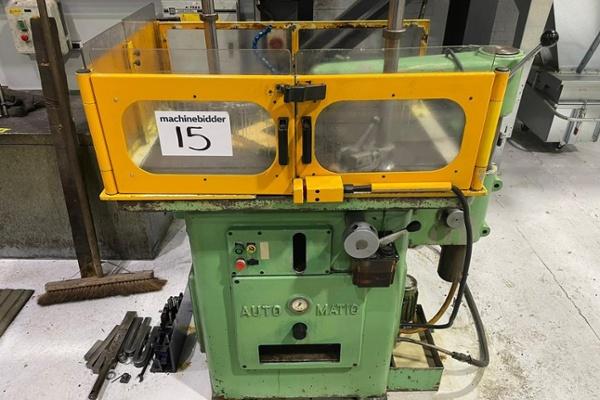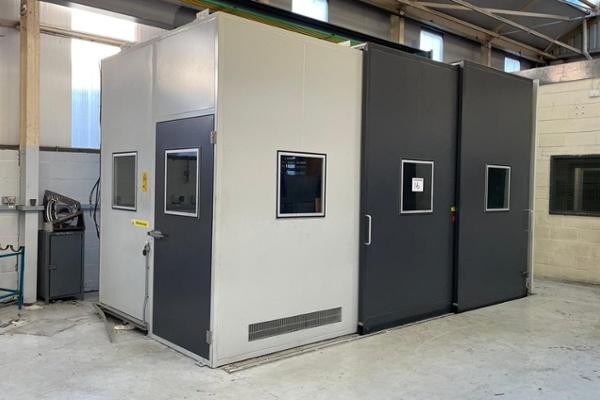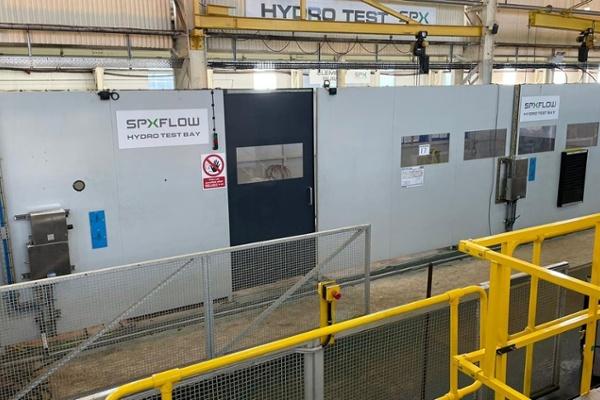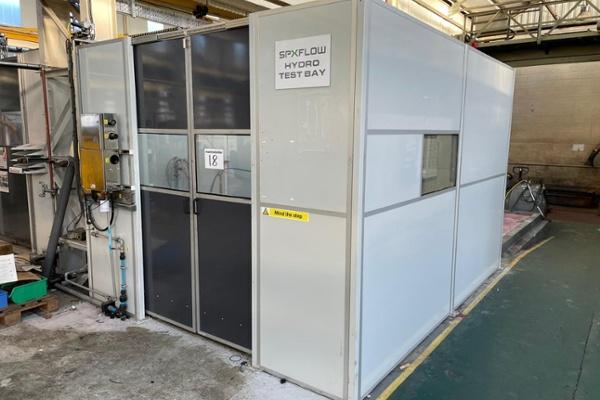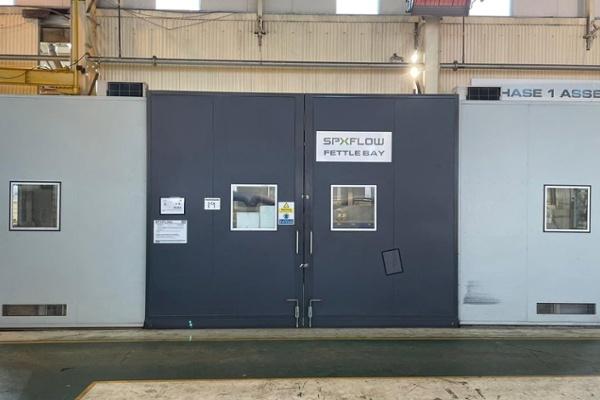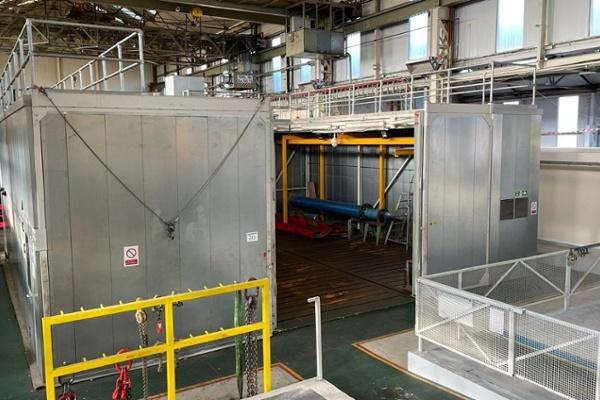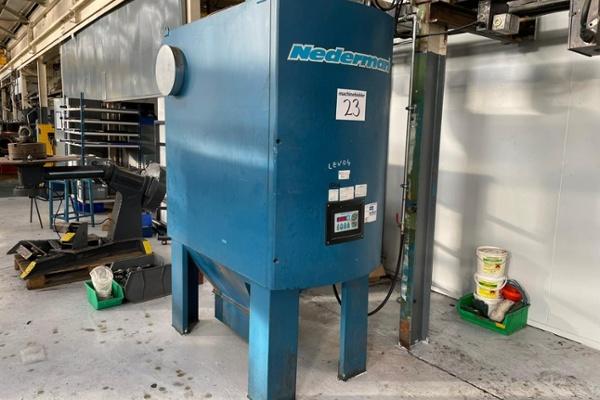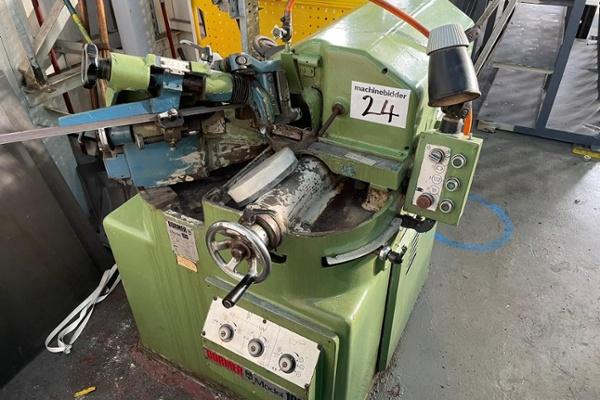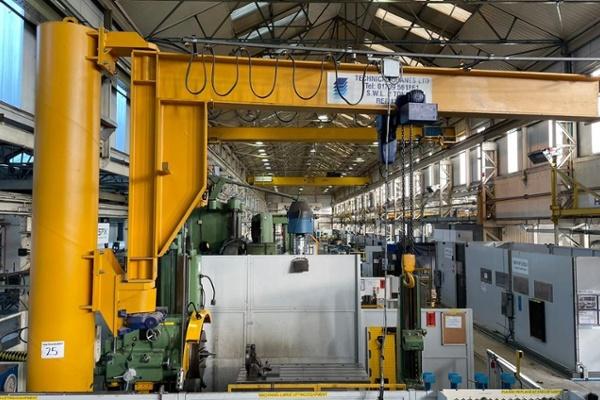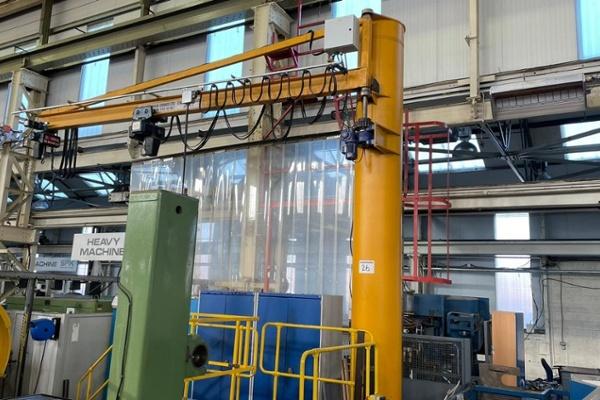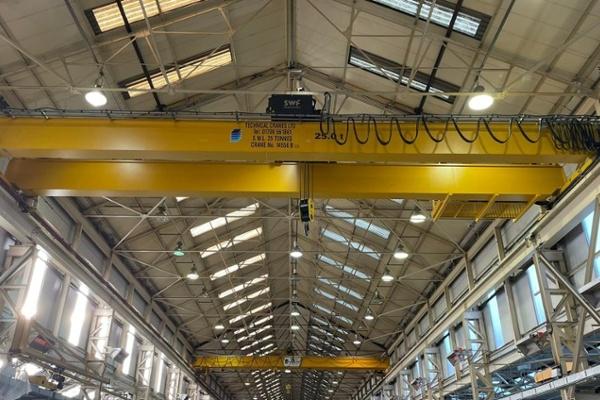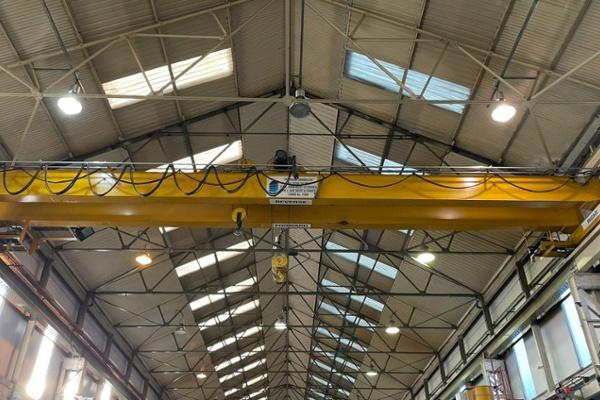 Ends: 11 Feb 2021 @ 13:00
740 Lots
Due to re-location of a UK Pump Manufacturer
Summary of Equipment
LARGE TEST BAYS: 2 x Steel Fabricated Enclosed Test Bays with detachable roof sections. These were used previously for the testing of High Voltage Electrical Motors and the testing of High Pressure Single & Multi-Stage Pumps including all pipework, valves and associated accessories.CCTV facility.
T SLOTTED BEDPLATES: 36 off 3,000mm x 1,200mm, 2 off 4,875mm x 3,000mm.
OVERHEAD CRANES: (Approx 20) ranging from 250kg to 25-ton SWL capacity,
JIB CRANES: 2 off 2 Ton SWL with powered slewing. 6 off Stanchion-mounted
LARGE QUANTITY OF CRANE RAIL IN MAIN BAY & STANCHIONS/CRANE RAIL THROUGHOUT THE FACTORY
HIGH VOLTAGE TEST EQUIPMENT: to include Distribution boards, Transformers, Circuit Breakers, Variable Speed Drives.
DETACHED STEEL PARTITIONED WORKSHOP BOOTHS WITH SLIDING DOORS
MACHINE TOOLS: CRAWFORD SWIFT 14B Double Gap Bed Lathe. Swing 28" x 72" Between Centres
COLCHESTER Mascot 1600 x 40in Gap Bed Lathe. DEAN SMITH & GRACE Type 25 x 144in Gap Bed Lathe.KEARNS RICHARDS SJ100 CNC Horizontal Borer with Heidenhain TNC124 Retrofitted (2014).KEARNS No 3 Horizontal Borer (both horizontal borers with line boring bars).KENDAL & GENT 8ft x 3ft 6in x 3ft 6in Open-Sided Planer Miller. DORMER 4in Drill Grinder. COOPER CH250 Slotting Machine. LUNN DAVIS Model 15 Keyseater. PARKSON 3N Milling Machine c/w Vertical Attachment. KITCHEN & WALKER Pedestal Drill. SJ Surface Grinder. CENTRI Finishing Machine. DELAPENA Horizontal Honing Machine.TEIJO 1200 Degreasing/Washing Machine.
LARGE SELECTION OF WORKSHOP EQUIPMENT: including; Electric Motors. Steel benches, Cupboards, Tool Chests, Lifting Equipment, Inspection,Hand Tools. Racking.Shelving.Scales.Nedermann Extractors.Tipping Skips.Bench Vices. Freddy Oil Suckers.Welding Equipment.KARCHER Power Washer.KARCHER FloorPolisher.BOGE Compressor.Safety Ladders. MANY MORE ITEMS.....OVER 700 LOTS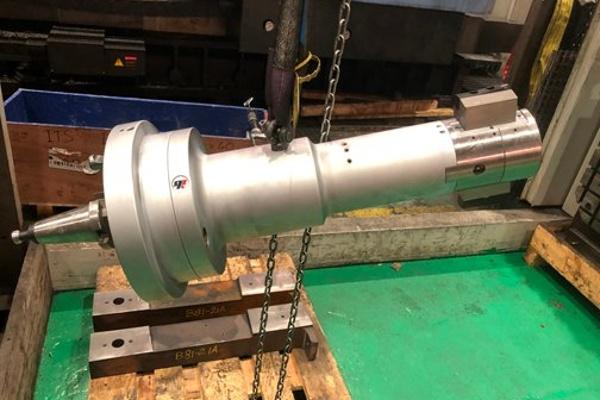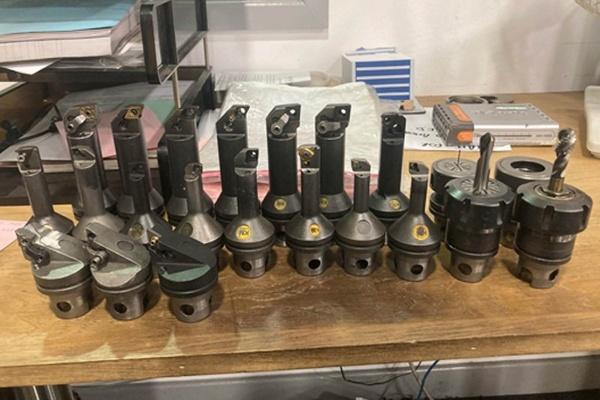 Ends: 4 Mar 2021 @ 14:00
2 Lots
On instructions received from a UK Client
LOT 1
I.T.S. Controlled Boring system. The client purchased this equipment to use on their DOOSAN DB130 Horizontal Borer. It is now surplus to requirements it has had very little use since new.
LOT 2
Quantity of KENNAMETAL Quick Change Boring, Milling & Turning Tools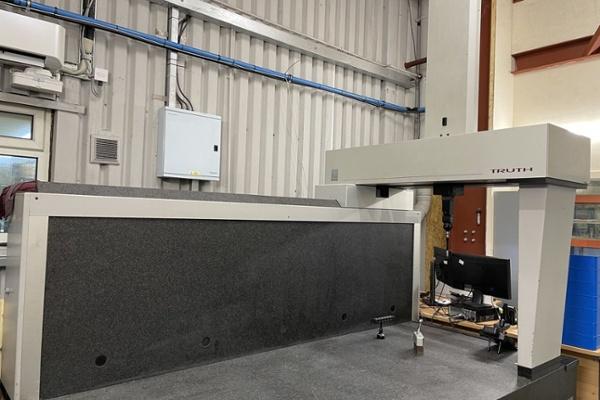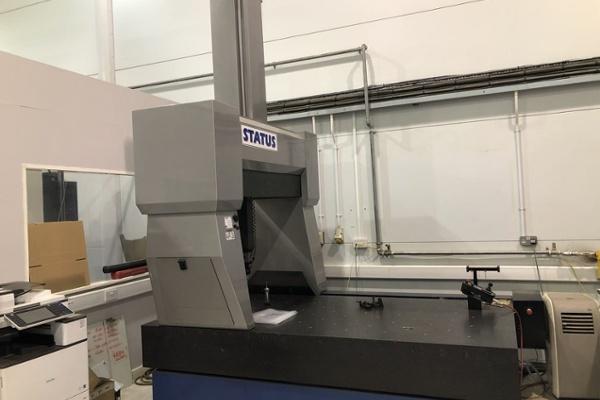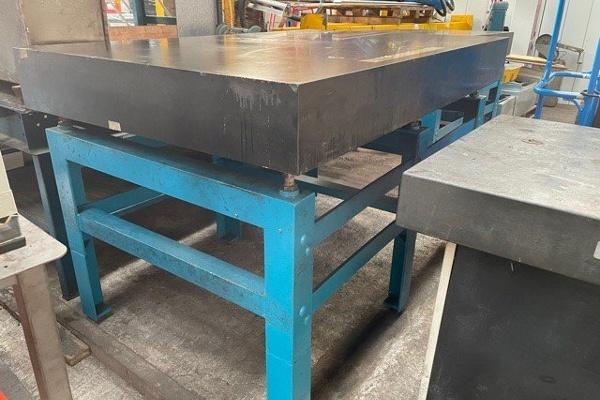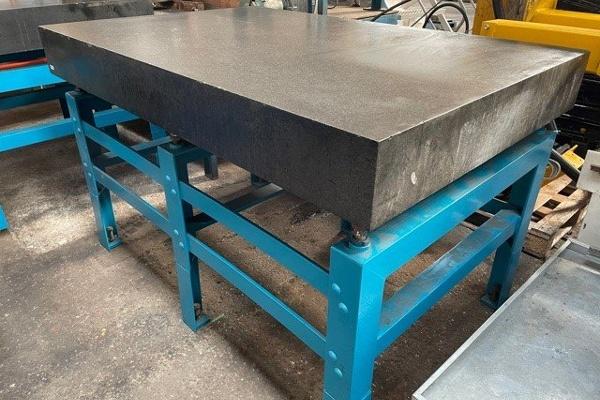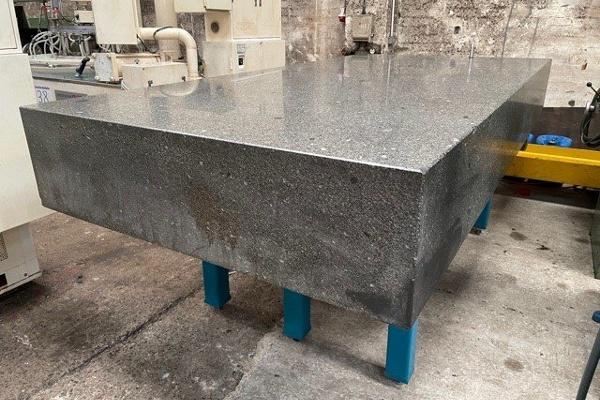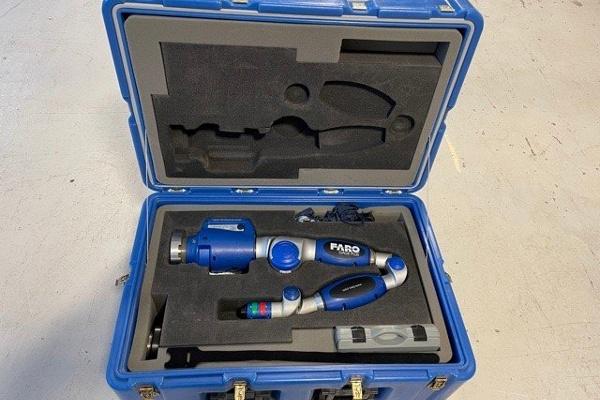 Ends: 10 Mar 2021 @ 14:00
6 Lots
On behalf of Various Vendors
2 x Co-ordinate Measuring Machines (TRUTH & STATUS)
3 x Granite Inspection Tables
1 x FARO Inspection Arm
Located in West Yorkshire & Greater Manchester. See lots for locations.